What's Your Diet Breaker?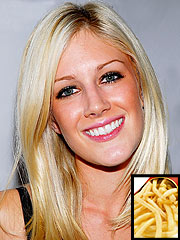 Bruce Gifford/FilmMagic.com
Some people are chocoholics, others need something salty (Heidi Montag admitted her obsession with yam French Fries!). Then there are the poor souls afflicted by a sweet tooth: They crave candy and cookies … and melt like sugar topping at the sight of a Krispy Kreme doughnut.
Tell us, which food makes you lose your willpower? Plus: See more celebrity diet breakers here!