What's Your At-Home Spa Treatment?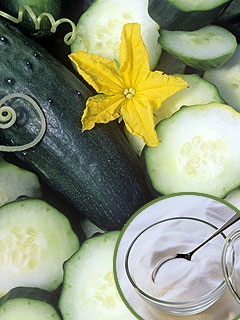 Visuals Unlimited/Getty; Inset:Getty/StockFood
When work and family pressures pile on, who wouldn't love a trip to the spa for a relaxing body scrub or a rejuvenating facial? But when time – and money – are too short to indulge in these luxuries, you can still get that spa-worthy glow at home. Try this cucumber shower scrub from Health.com to exfoliate your skin, or give tired feet a boost with this vanilla-coffee treatment.
We've all got budget-friendly remedies, so tell us: What's your cheap and easy at-home spa treatment?